Recently we got a review unit of Micromax latest Android handset A50 aka Superfone Ninja, this handset is quite cheap and its available in the price tag of 5000 INR only.
MicroMax A50 comes with a nice feature called AISHA which  stands for Artificial Intelligence Speech Handset Assistance, which is an competition to worlds top mobile player like Apple's SIRI and Samsung's S Voice introduced in Galaxy S III.
AISHA is an voice assistance which can recognize your voice and follow your commands, as its and Indian version then you wont find any problem with Indian Ascent on it like we found on Apple SIRI. To use it you need to have data connection.
This phone runs on Android 2.3.6 aka Gingerbread version and I wont think there will be any ICS update for it as it wont have hardware requirement which is needed for ICS.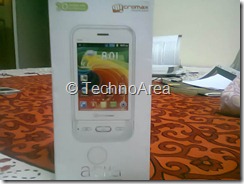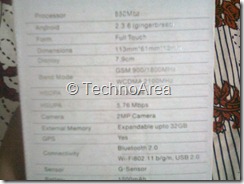 This handset has 3.1 inch or 7.9 cm touch screen which is quite responsive and bright too, But the screen resolution I quite low, only 32.x240, on the front side you will find a big screen and at the bottom of it you will find 3 android hard keys, one for Menu, Home and Back key.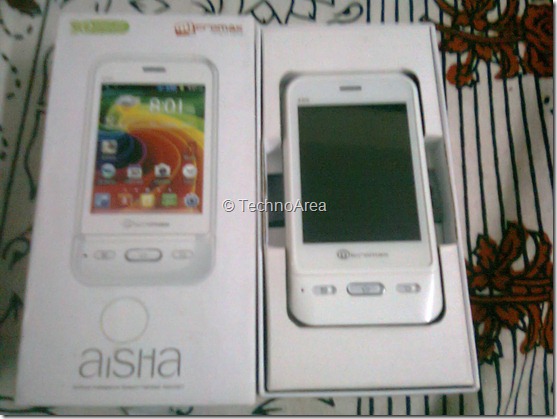 At back you will find and average camera of 2 MP which is not so good while taking picture but it do provide lots of option while you are taking  photos like color effects,  Smile Shot, Panorama shot, Burst Shot, Face detection, zoom of upto 8x and so on.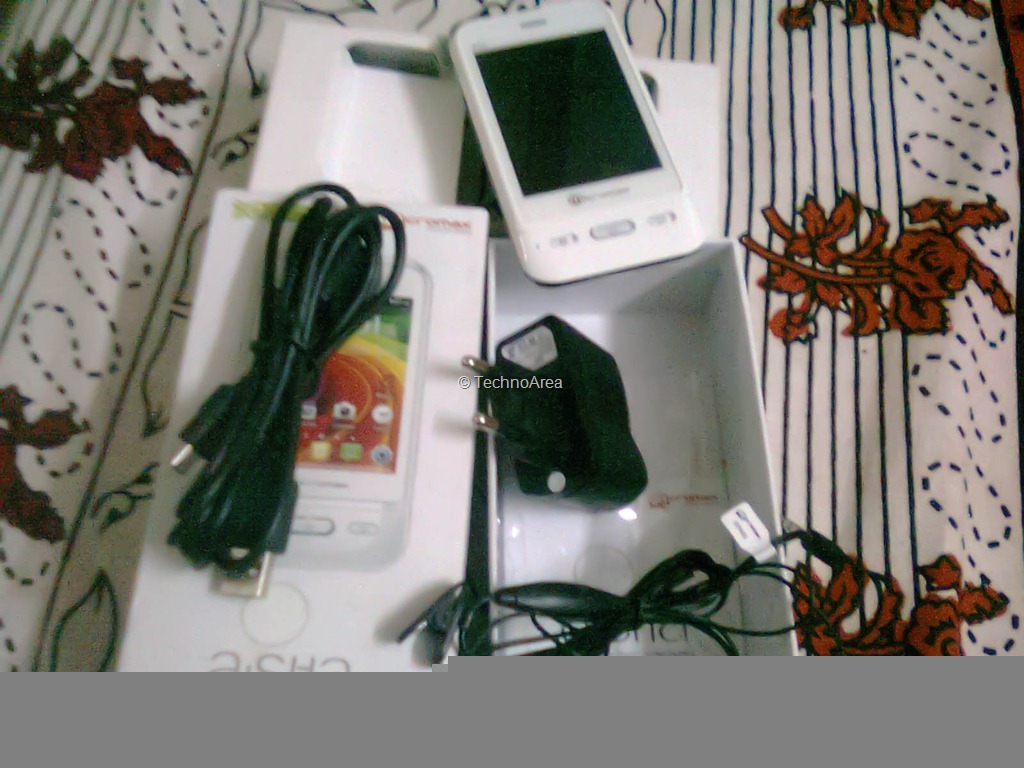 Its pack with a processor of 650 Mhz which wont disappoint you, on our testing all web pages loaded well and we also played Angry Birds Space game on it which also went very smoothly.
Its an dual Sim phone (GSM+GSM), you can use on SIM First for 3G connectivity, it also support Wi-Fi, Bluetooth, A-GPS and has G-Sensor.
On left side of phone you will find a port for your USB and a volume rocker
There is nothing on bottom and right :-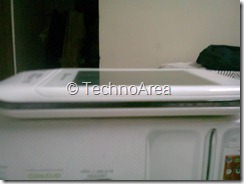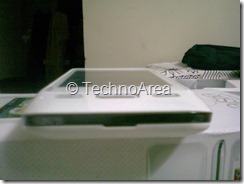 On top you find a 3.5 MM Audio jack and a power key :-
You can expand its memory upto 32 GB with memory card, it supports Google Play means you can download and download lots of apps on your phone.
It comes with apps like YouTube which allows you to watch YouTube videos, Fm Radio to listen songs over Air. It has 7 home screen which allows you to put some nice widgets on home screen.
The RAM of phone is quite low only 202 MB, MicroMax should provide a front camera on it and another con is that it wont support Adobe Flash player.
We had run a benchmarking test on it and surprisingly it went ahead on Sony Play and HTC Desired, see the result :-
Here are some photos which we had taken using MicroMax A50 to test its camera (click on Images to view on full screen) :-
What we like in it :-
Responsive 3.1 inch Capacitive Touch Screen,
Price Tag,
Expandable Memory,
Dual SIM,
Google Play,
7 Home Scree and Its Widgets,
Runs on Android 2.3.6
Aisha,
What We Didn't Liked :-
No more color options just White,
Battery is quite low for power users,
No Flash Player,
No ICS Update,
Low RAM
Low Internal Memory,
No Front Camera,
3G for SIM 1 only,
Average Camera,
Low Screen Resolution
Overall we would say that this phone is a very good option as per the price tag and features.