Microsoft has released Windows 8 to its MSDN and TechNet users, if you are a MSDN or TechNet user then you can login to your account and navigate to download section to download it.
When you install it you will see a screen which will ask for product key, like all previous version of Windows, by unlike the other version Windows 8 wont allow you to go ahead unless you provide a valid product key.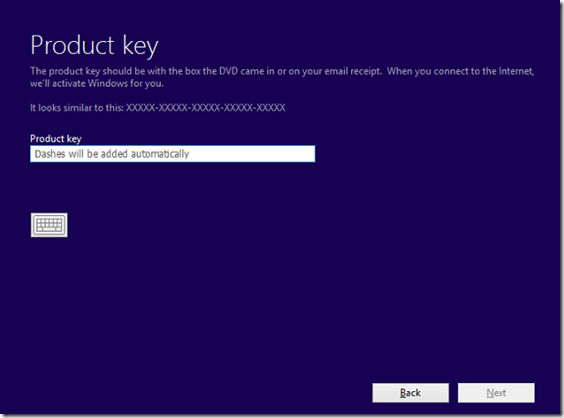 If you wanna test it or wanna install it without any key then here is simple workaround, Our friends at WindowsValley has found a simple way. You wont need to tweak or edit any system file.
Requirements :-
Ok here we go :-
Extract all contents of Windows 8 some where on your hard disk using any tool mention above, we recommend 7-Zip as its free and fast,
[EditionID]
Pro
[Channel]
Retail
[VL]
0
Note :- You can change Edition ID as per your one like Pro, Core, or Enterprise, Channel can be Retail or OEM, and VL can be 1 (True) or 0 (False)
Now save it as ei.cfg in root folder of your Windows 8,
Now use ImgBurn to create Windows 8 ISO image and burn it and boot from it,
At product key screen just skip it and it will install your Windows 8 normally.