Microsoft has totally removed Start Menu and Start ORB in Windows 8 and added new Start Screen but still there are some guys who love old classic Start Menu and looking to get it back in Windows 8.
In past we had shared Windows 8 Start Menu Toggle but it was removed by developer and no longer available, we had also shared Start8 which is still available and fully support Windows 8 RTM edition too, It provide lots of options in Start Menu.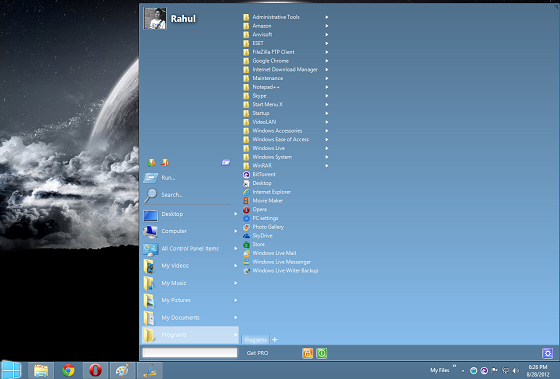 If you are looking for an simple and minimal tool then you can use Start Menu X, its an freeware tool which bring Classic Start Menu back in your Windows 8. To use it, you need to download it and install it.
Once you install it you will see that rather then just adding Start Menu it had also added Start ORB, if you don't want Start ORB then you can disable it. While installing it ask you are going to use Start Menu using Mouse or Touch.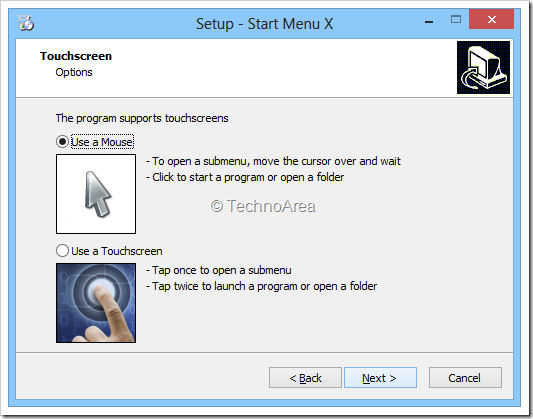 Overall its an nice and simple app, if you wanna get Classic Start Menu back then must give it a try.