Samsung Galaxy S IV and Note III comes with lots of new features and awesome UI, until you own either of these devices you can just admire them from far. One thing which every one love in both of these phones is its lockscreen.
If you have an Android phone which runs on Android 4.0 or higher then here is a treat for you from XDA developer forum member Aatif. This XDA member has successfully created a copy of lockscreen of Galaxy S IV or Note III.
The app is simply a copy of S4 or Note III lockscreen and not a scrape APK. This app comes with heavy customization like those ink or ripple effects.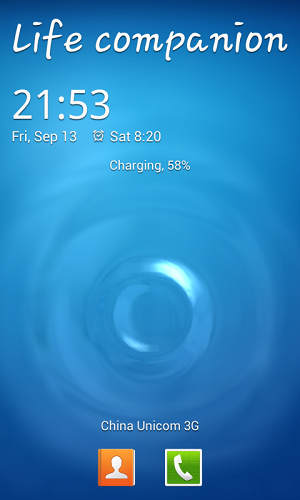 Its always fun to tweak with setting and once you had selected an animated backdrop you can move on and tweak with fonts. Once you had selected the lockscreen you can set it.
This app gives almost similar S4 or Note III lock screen for your Android device. Another great thing about this app is that most of the similar apps requires root access but this app wont. So grab this app from below link and let us know what you feel about this app.