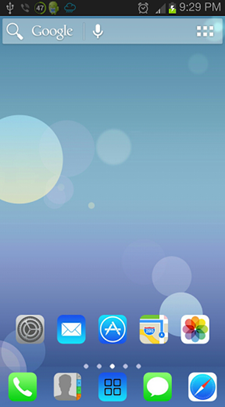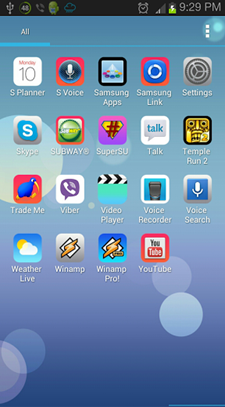 If you are in love with iOS 7's look and having and Android phone then you will be happy to know that now you can get same look and feel on your Android device as a new launcher is in town which allows you to get iOS 7 look on your Android phone.
Nova Launcher has got 25+ original icons and 3 full HD original iOS 7 wallpapers which allows you to get actual look and feel of iOS 7. Once you install this launcher then you will feel like you are using iPhone itself as you will get almost same look in terms of UI.
There are iOS 7 stylized icons for Facebook, Facebook messenger, Chrome, Skype, Instagram, Google hangouts, Viber, YouTube, Ebay, PlayMagazines, PowerAmp, Winamp, Flipboard, Wikipedia, much more will be added in coming days.
This app is not free but doesn't cost much too, it only cost Rs. 69.68 INR, means just $ 1.