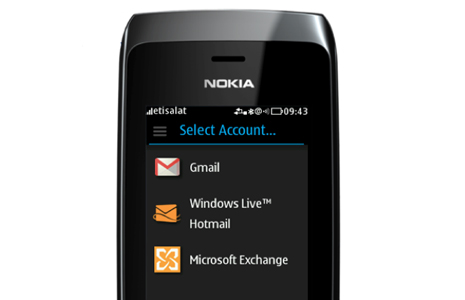 Nokia has launched its much awaited Mail for Exchange client for its Asha touch phones. Currently Mail For Exchange only supports Asha 308, Asha 309, Asha 310, and Asha 311, its shocking to that Nokia's latest Asha 501 is not on the list, but we hope once its launch it will join the series.
The application uses Microsoft's Exchange ActiveSync® protocol, which allows push email, calendar and contact data synchronization between compatible office email servers and your Nokia Asha phone.
Recently Google has dropped support for this protocol, but still you can sync contacts and calendar. You can download Mail For Exchange from HERE.