As you all know that Twitter is gaining popularity day by day and due to this many hackers are using URL shortening service like http://bit.ly to spread malicious sites.
Due to this Twitter is going to start their own Url shortening service http://t.co 
Twitter's link service at http://t.co is used to better protect users from malicious sites that engage in spreading malware, phishing attacks, and other harmful activity. A link converted by Twitter's link service is checked against a list of potentially dangerous sites. When there's a match, users can be warned before they continue like below screenshot:-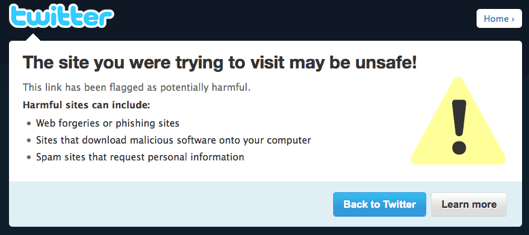 How the Link Service Works
All links included in Direct Message notification emails currently pass through our link service and are converted to a http://t.co link.
Can I Still Use My Old URL Shortening Service Like Bit.ly :-
If you're wanting to shorten links to share with others,You can continue to use a URL shortener to shorten links, and any tracking metrics will continue working as before.