Sennheiser, a well know name in audio industry has launched a new series of in-ear headphone's in India, the CX series and company has launched three headphones under it, the CX 1.0, CX 2.0 g and CX 3.0, these in ear headphones are built around an all new acoustic design and driver technology meant to provide excellent sound experience even for those who like to listen music while on the move.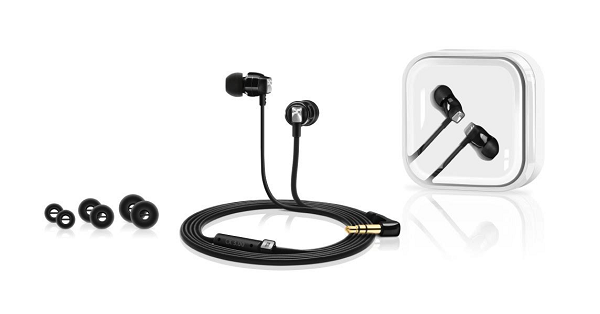 The CX 1.00 headphones available in black and white offer excellent value and pure simplicity while delivering a deep and punchy bass. The new ultra small design guarantees excellent comfort while the included set of ear adapters in four different sizes ensures effective noise blocking that will really let you feel the beat.
The CX 2.00 g provides a vibrant and bass-driven sound, with the convenience of an inline 3-button remote for android devices with integrated mic that lets you answer your calls and control your music with just the push of a button. It is the perfect headset when you are on the move available in a bold black color.
he new CX 3.00 headphones offer a sound performance with even more detail and enhanced bass. Available in white, black and a classy red, the contrasting matt and high gloss surfaces of the CX 3.00's sleek design speak of their quality and attention to every detail. From the elliptical profile of the colour-coordinated, tangle-free cable to the low-profile angled plug – form follows function in pleasing harmony.
Mr. Kapil Gulati, Director, Consumer Segment, Sennheiser, said, "Offering the perfect sound experience has always been Sennheiser's focus and with these intentions in mind we have come up with the new CX series that provides best in class portable audio for the generation that is always on the move and gadget friendly. A genuine audio experience is not limited to good quality music but extends to the ease of use of the headphones. The CX series meets this demand with lighweight and portable design along with inline remote and integrated mics to better suit mobile users.We at Sennheiser understand our consumer expectations and thus want to keep innovating to help them experience uninterrupted and extraordinary sound"
Pricing and Availability :-
The CX 1.0 is priced at Rs. 2,990/-
The CX 3.0 is priced at Rs. 3,490/-
The CX 2.0 g is priced at Rs. 4,490