All of us install lots of applications or software on our Windows machine to make our work easy and simple, after using those software's and when their work is over its better to remove them as they put load on machine capture space too.
Most of us use windows inbuilt remover by going to control panel but as you remove program from there it left some of its item back on your machine like some registry entries which it had installed while installing and some folders which it had created at the time of installing.
So you may need to remove them manually, you may remove folders but removing registry entries is not possible for any basic user. So what if you wanna completely remove any program?
Well you can use Revo Uninstaller, which not only removes your program but also helps you to remove any left over items of it, it performs a deep scan and look for any kind of file or folders or any registry entry left by program.
Interface of Revo Uninstaller is simple, as you open program you will see all your installed program in it, just double click on it and it will start its uninstalling.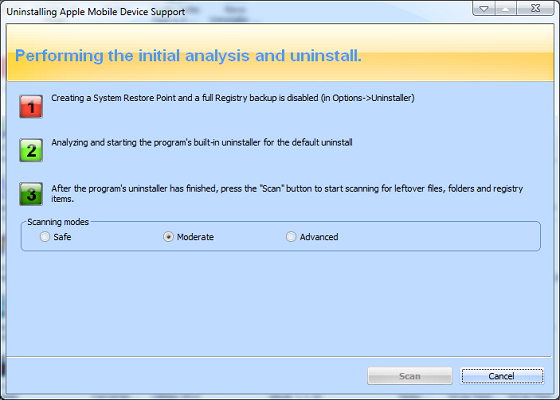 Uninstalling is divided into 3 section :-
First it makes a System Restore point and Full backup of registry entries, if anything went wrong then you can roll back to stable position.
Starts Built-in uninstaller of program,
At last scan and removes all left over programs.
Rather than uninstalling programs, this tool can do other activities like :-
Forced Uninstall
This allows you to remove all left over items of any uninstalled, incomplete installations and uninstall remnants of programs, no matter if that program is listed in Revo Uninstaller or Windows Add Or Remove section.
Install Program
Using this you can install any program and then allows you to monitor its all activities like changement in system.
Autorun Manager
May programs creates a start up entries at the time of their installation, and whenever you start your system they also load and makes windows start up slow, so its better to stop those unnecessary programs from loading.
Autorun manager do it for you, it shows the list of programs which start with your system and you can choose which one should start and which one not.
Using it you can also create any program to start at windows startup or kill any running program.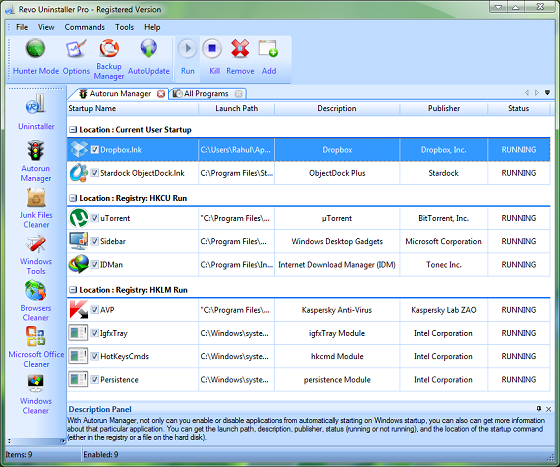 Junk File Cleaner
There are lots of junk files in the system, like system crash report created by windows, termination report of any parent program and so on.
You can easily scan your hard drives for such kind of reports and remove them as they may be using space on your hard drive.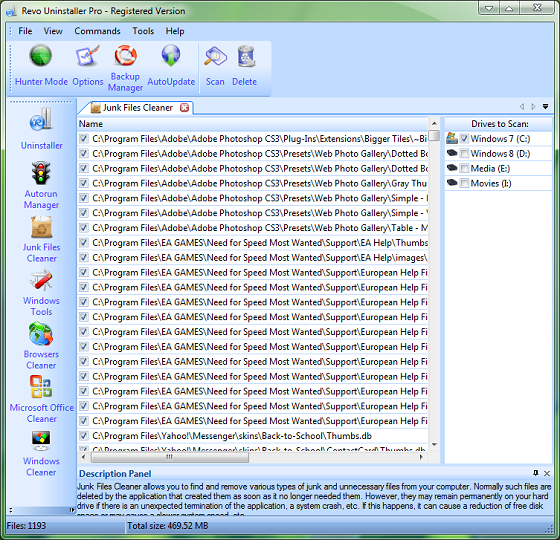 Windows Tools
Do you know your windows machine have some very useful tools in it, but due to some complexity many of you wont be able to use it, but Revo Uninstaller allows you to access them easily.
These windows tools are System Restore, Network Diagnostics, Network Information, Security Center, System Properties, System Information, TCP/IP Net stat Command, On-Screen Keyboard, Disk Defragmenter, Services, Shared Folders, Group Policy.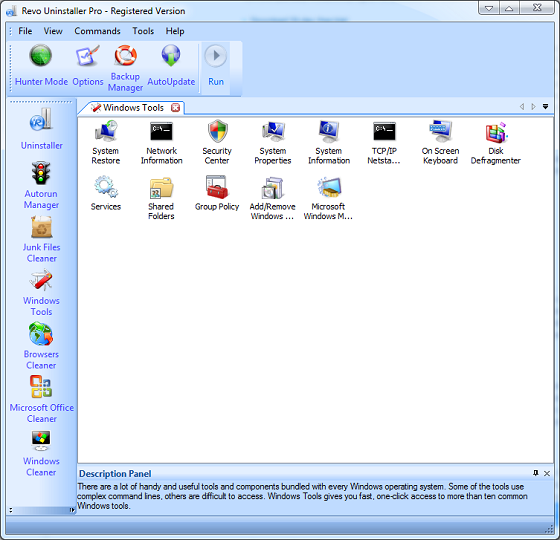 Browser Cleaner
Your browser not only allows your surf web but also keep track of your activities like which website you had visited at what time an so on, anyone can see it so its better to delete them.
You can delete them from your browser but if you use many browsers them its not easy to delete them from each and every one.
Revo Uninstaller allows you to delete all browsers history and catch with few clicks.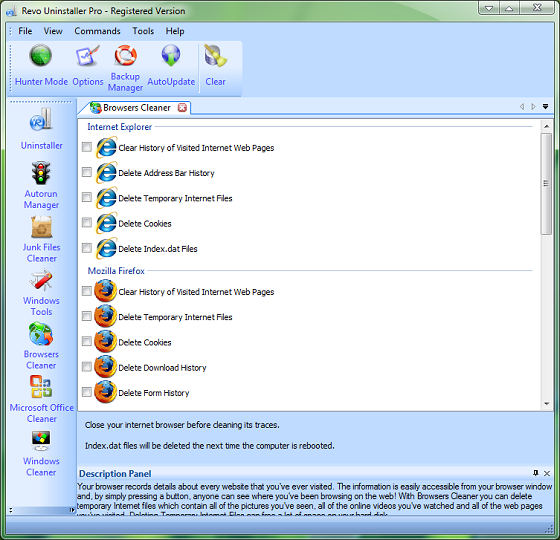 MS Office Cleaner
When you open any file in Word, Excel or PowerPoint then it will be recorded in your recent open program and anyone can see which file you had opened recently.
Using MS Office cleaner you can delete your recent history and no one will know which file you had seen.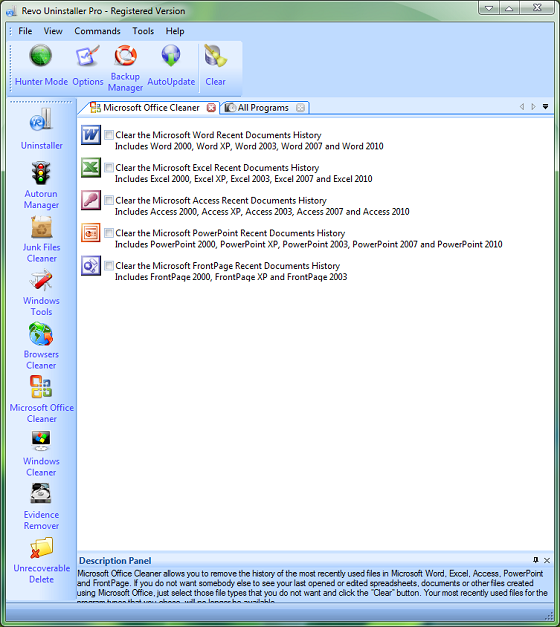 Windows Cleaner
Your windows machine keep track of your various activities like Search History, Recently open files, temporary files used, Start Menu Run history, last opened registry key history, start menu clicks history and so on.
You can clean all these things with just one click.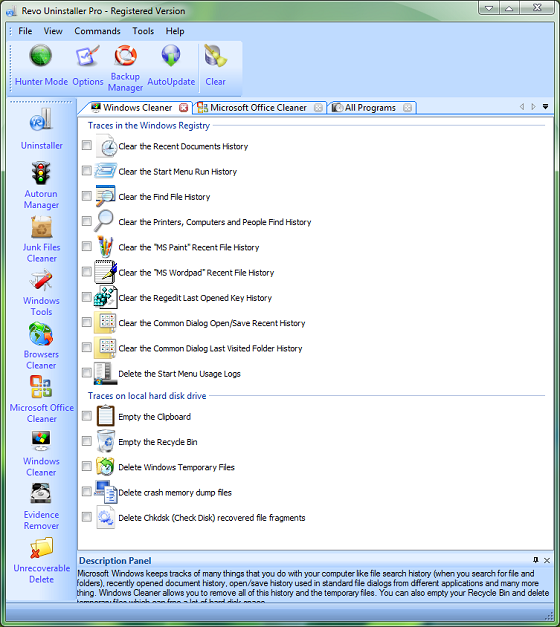 Evidence Remover
If you had recently removed any of your files or folder from your hard disk then don't think that it is removed and cant be recovered, anyone by using a recoverable tool can recover those files.
But using Evidence Remover of Revo Uninstaller you can scan your hard disks and remove them permanently.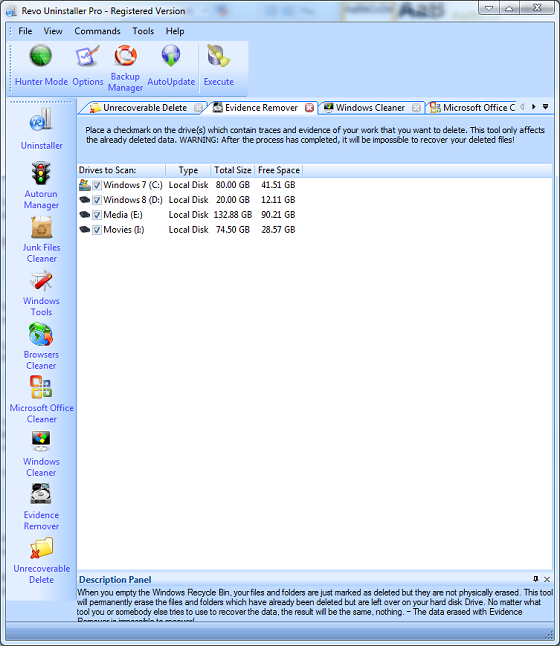 Unrecoverable Delete
If you want to delete any file or folder permanently so that no one can recover it using any recovering tool then use this section, just add your files or folder here and then delete them.
Unrecoverable Delete tool of Revo Uninstaller tool makes it impossible to recover your deleted data, even with the most advanced and expensive tools on the market.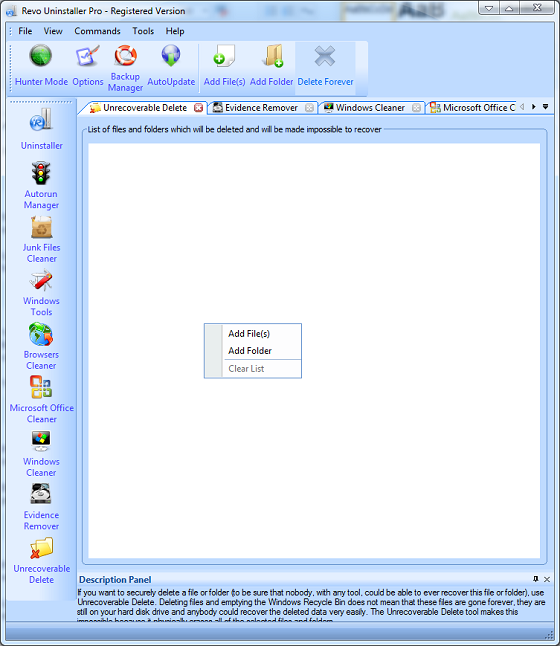 Hunter Mode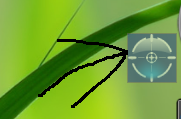 This tool allows you to delete or remove any program simply by just dragging and dropping programs icon on Hunter Mode icon, or you can simply placing Hunter Mode icon with the mouse cursor, over desktop icons, quick launch toolbar, in the system tray or to the open program's window.
This useful program cost $39.25 but if you purchase it right now then you will get discount and get it at $19.62 for one computer.
You can download and try it for 30 days for free.