Nowadays we all are living in digital world, and almost all of your data like your precious images or important documents and all are either on your computer of on your portable hard disk so that you can carry it along with you and access them whenever you want them to access, but with these ease, some issue goes hand by hand and you have to be careful with them. What happen if you lose your wedding images or like that, well its heartbreaking isn't it? Well in this modern age, think what happen is any organization or company loss their data stored on their computers or server, they will be gone and they will suffer huge amount of loss.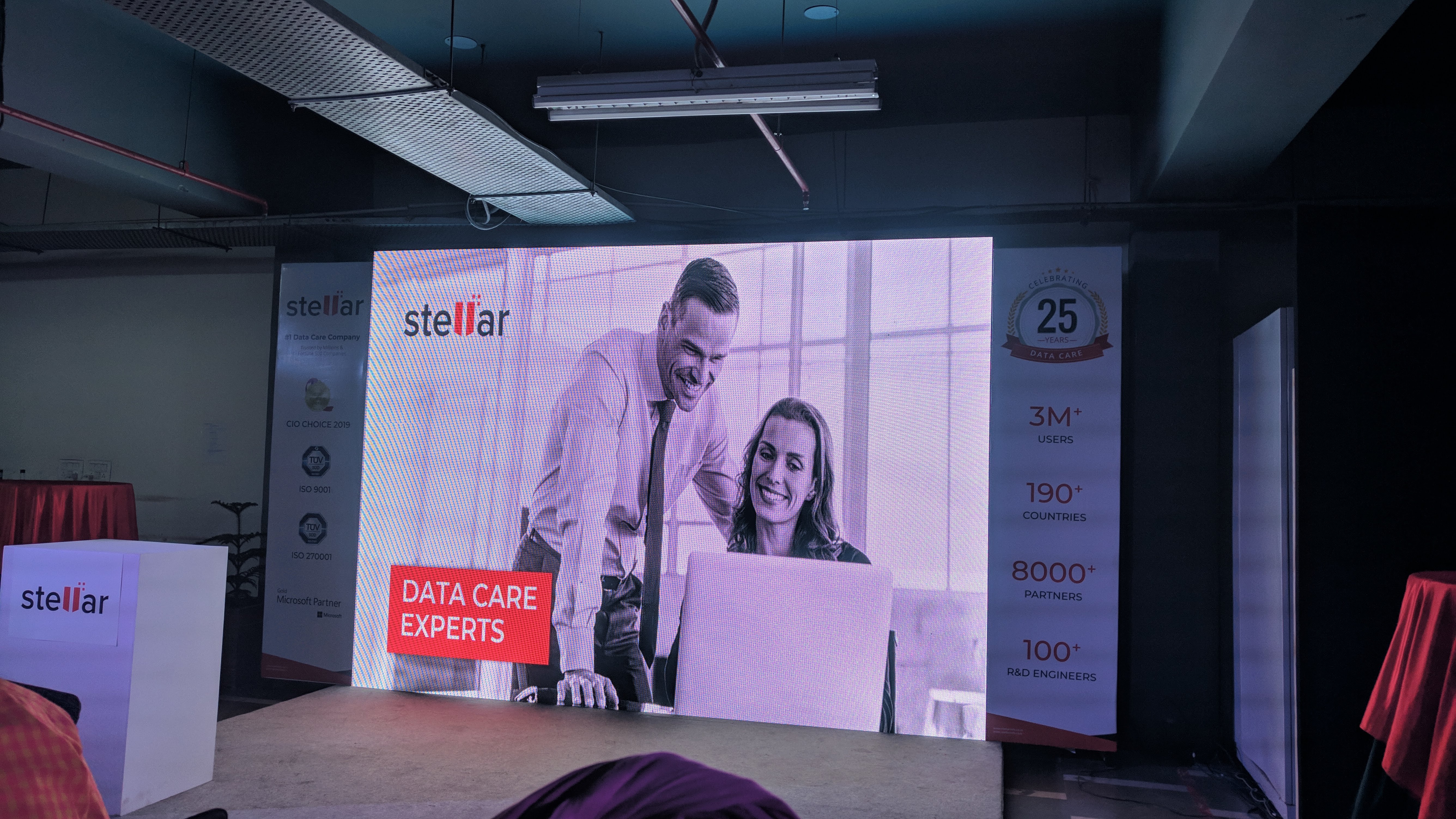 If I talk about myself then being an YouTuber and Blogger where I am managing couple of blogs and data of my clients where I have to keep data of not my own, but I also need to keep data of my clients, and if something goes wrong like hard drive is dead or by mistake I delete any of my data then it can hurt me a lot, and trust me things goes wrong and shit happens.
Deleting these data can hurt, but in this modern era there are tools which can help you to recover from these lose, and recently I got a chance to visit one of the world's most trusted and widely used data recovery tool head quarter of Stellar Data Recovery.
Visiting their office is like a lifetime opportunity and learning what sophisticated methods they are using and how elegantly they are doing their jobs to recover data for you.
There flagship tool is Stellar Data Recovery which works with all sort of devices like traditional Hard Disk, modern SSDs, USBs or any storage device you have, and it works on both Windows or Macs.
What we have seen is that if your disk not showing up on your system, then also it can detect your disk, recover data from it and make it work.
What we liked is that anyone can use it as it is a very straight forward tool and data can be recovered in just few clicks.
You can narrow down your search like you just want to recover images or just video, this will allows you to recover your data faster and it also allows you to just focus on your important data than seeing bunch of items which can be recovered by this tool.
Another cool and very Stellar Video Or Photo repair tool, this tool does what its name says, if you have any corrupted video which is partially played or just cant be played at all, then this tool can repair those videos for you and then you will be able to enjoy those videos.
Another cool piece of tech is BitRaser, it is very useful tool for all of us, nowadays we all change our smartphones, and we just delete our data from those device and we think this is all what needs to be done, but anyone with little bit of knowledge can recover your data from that device.
And here BitRaser comes into the picture, BitRaser is a plug-and-play software for secure and permanent erasure of a variety of storage media. The software erases up to 32 hard drives simultaneously, and as per 27 international data erasure standards. It also generates certificate of erasure with tamper proof audit reports for regulatory compliance.
If your hard disk got corrupted and your system is not able to read it or you cant attach it, then you can just send that drive to Stellar and they will try to recover data from your dead drive. And if you are worry for your data, then dont worry, all your data is safe here.
So guys, what you thinks? have you ever been into a situation when you accidentally deleted your data or lost your data and wanted to recover them?, let us know your experience in the comment section below.