If you are a gamer or have some knowledge about games then you must know about Dell's Alienware, they are high-level desktops and laptops made for gaming and provide high-level of performance for playing games on it.
They are costly too, but without spending money you wanna feel Alienware on your current Windows 7 machine then you can do it with Alienware Skin Pack created by hameddanger at DA.
This skin pack will change your icons, theme, wallpapers, bootscreen, loginscreen, docks and many more.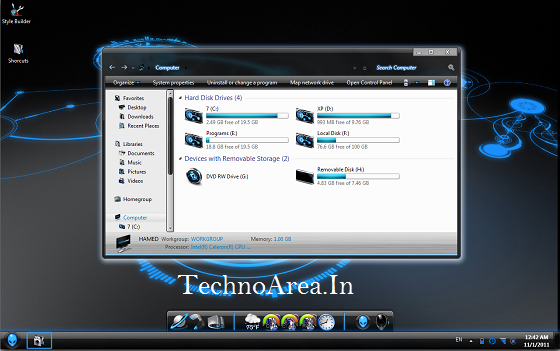 You can install it on Windows 7, with or without SP1 on both 32 Bit or 64 Bit.
P.S. Make a system restore point before installing this skin pack, if anything went out of plan then you can easily switch to stable stage.